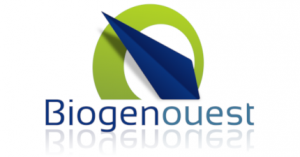 The infrastructure PLI – 'Isotope Platform in the Pays de la Loire' is the regional infrastructure for isotopic analysis created in 2021 in the framework of the Program "Infrastructure de recherche ligérienne" launched by the Pays de la Loire region  in collaboration with the European Commission relating to the framework for research, development and innovation funding.
PLI gathers the complementary means (equipment, analytical techniques, software) and complementary application expertise : isotope in environment, authentication, nutrition-health at CEISAM-Nantes, and isotope in plant biology -agronomie at IRHS-Angers.
From a collaborative network point of view, the Nantes site is part of the Metabohub national infrastructure, the national network of excellence in metabolomics-fluxomics. PLI is also part of the Corsaire platform, the metabolomics-fluxomics division of Biogenouest. It should also be noted that PLI has close relations with isotopic platforms abroad : TokyoTech (Japan), Caltech (USA) and Australian National University (Australia).
PLI missions
PLI aims at providing cutting-edge tools, services and support in isotopic analysis and isotopomic approach (analysis of high-throughput isotopic profiles and signatures) to academic research teams and industrial partners in the field of health, nutrition, plants, ecology, archaeology, environment, forensics and authentication.
In all these fields, there is a growing and urgent need to perform Compound Specific Isotopic Analysis (CSIA) and/or Position Specific Isotopic Analysis (PSIA) in order to explain and optimize biological processes.
The objective of PLI is to meet these needs while addressing the main current challenges of isotopic analysis :
Large-scale 13C, 15N, 2H, 18O and 34S isotopic profiling by using various analytical approaches (Isotope Ratio Mass Spectrometer coupled to Elemental Analyzer or gas chromatography)
Isotopic analysis of 13C, 15N, 2H, 18O in specific compounds of fatty acids, amino acids, organic acids and sugars in biological matrices
Intramolecular Isotopic analysis of 13C and 15N in compounds that cannot be analysed by NMR.
To do so PLI has already undertaken:
The development of new methods allowing high throughput studies in isotopomics
The transfer of knowledge and core competences by organizing training sessions
The economic development of PLI research and engineering activities is led to CAPACITES SAS, which is the engineering and research development subsidiary of the Nantes University
The provision of access to high-class services to the national scientific community and industrial actors
Available Equipments
Many equipment of the PLI are co-funded by the Pays de la Loire region.
PLI Nantes : 4 equipments
1 EA-IRMS C, N, O, H, S (Thermo Fischer Scientific), 1 GC-C-IRMS C & N (Thermo Fisher Scientific), 1 GC-C-IRMS C, N, O, H, S (Elementar France), 1 ISOFLOW (Elementar France)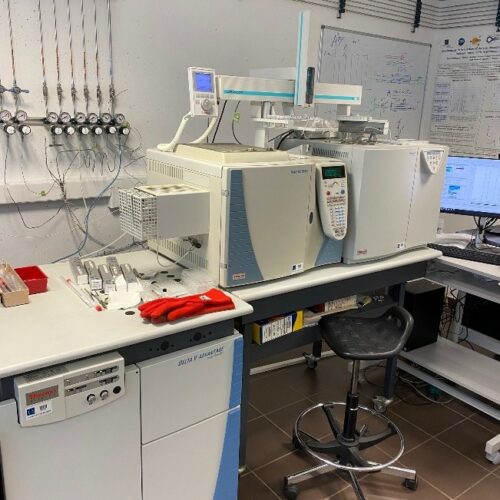 PLI Angers : 3 equipments
1 EA-IRMS C, N, O, H, S (Elementar France), 1 GC-C-IRMS C, N, O, H, S (Elementar France), 1 ISOFLOW ((Elementar France)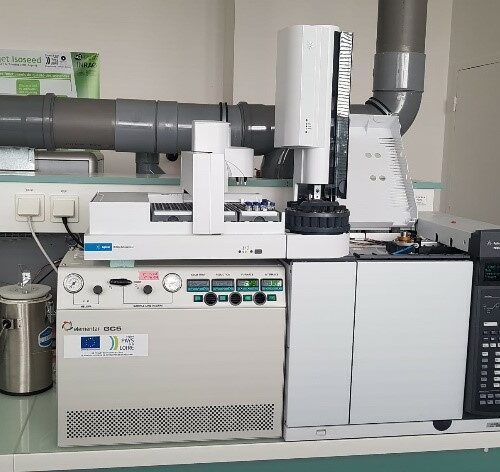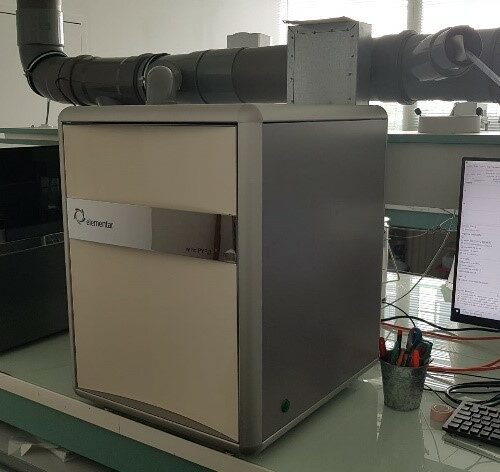 PLI Staff
Scientific manager :
Illa TEA
Deputies: Gérald REMAUD, Guillaume TCHERKEZ (sur le site Angers)
Platform technical manager :
Anne-Marie SCHIPHORST
Platform staff :
Julie LALANDE (sur le site d'Angers)
Mathilde GRAND
Romain LE BALCH
Charlotte CITERIN